Testimonials Page For Plymouth Nitro Carpet Cleaning Customers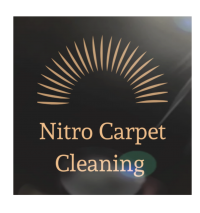 Customer comments
Please feel free to leave your comments at the bottom of the page thankyou.
Customer Comments
Fantastic job
Nick left my rug so clean and fresh definitely recommend this company. Thank you more than pleased with result.
Penelope
Really pleased with the results of Nick's carpet clean today. Persian rug looking fresh and clean again - definitely recommended
Susan
Nick achieved amazing results on our carpets.
Very professional and approachable chap, Will use his services again without a doubt.
Thank-you.

Gwyn
A fantastic visit from Nick - will definitely use again and highly recommended.
This is such a rare find these days - does an excellent job and provides really good value.

Tom
Amazing results!
Turned up on time, friendly service and really happy with the results. Very reasonably priced will be using again
Abby
Absolutely amazing service! Carpets look brand new.. very professional service, would highly recommended!
Beth
Nick arrived at the agreed time, he was conscientious and friendly, and my sofa smells so fresh and looks brand new!
Beth
Nick arrived at agreed time, he was conscientious, friendly and I was delighted with my sofa, it looks new and smells so fresh.
Mary
Excellent use again.
Jo
Highly recommend amazing service at a very reasonable price ! Will be using again
Adam
Wow amazing service !
Nick is friendly and efficient!
I thought that I would have to buy new carpets but they have come up like new !
I highly reccomend !